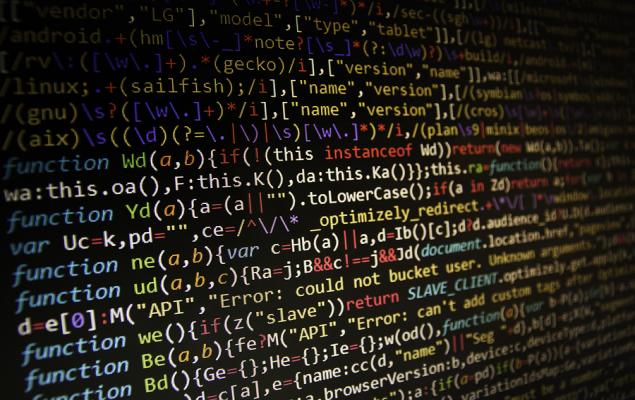 The 48-company strong Computer Software industry is on fire.
Our Zacks Industry Heat Map shows it. Today, this large stock group is listed #11 out of 256 industries we rank. That ranking has stayed high for the last 8 weeks, toggling anywhere from #10 to #29 out of 256.
On top of that, the much larger Info Tech sector rank is at 4 out of 16 (top 25%).
When an industry is ranked highly — for that long — it is all but guaranteed to be a place to find outperforming stocks.
The Zacks Industry Returns table for Computer Software does show you: share price returns outperformance clocks in at ANY time interval over the last 5 years.
Consult the table below.
However, when this long (oftentimes 2X) share price momentum run comes to an end, it will take down all of the players in this darling Info Tech industry.
Suddenly, at one fell swoop!
Be vigilant with a stock trading group on a steady, year's long, momentum run.
Sell any and all shares — on a clean sign of fundamental or technical weakness.
If any of these stocks miss cleanly on earnings, or the industry trade groups get worried, or the analyst community issues a set of earnings downgrades, get out.
Three Top Stocks to Look Into—
I put them in order of their market capitalizations.
(1) Synopsis ((SNPS – Free Report) ): This Zacks #1 Rank stock has a $17.9B market cap. The Zacks Value score is F, and the Growth score is F.
The market beta at 1.3 captures the S&P500 outperformance. With an F in Zacks Value, be careful. This is a momentum trading security. Better to rent than buy.
Synopsys, Inc. is the Silicon to Software partner for innovative companies developing the electronic products and software applications we rely on every day.
As the world's 15th largest software company, Synopsys has a long history of being a global leader in electronic design automation (EDA) and semiconductor IP, and is also growing its leadership in software security and quality solutions.
Whether a system-on-chip (SoC) designer creating advanced semiconductors, or a software developer writing applications that require the highest security and quality, Synopsys has the solutions needed to deliver innovative, high-quality, secure products.
Synopsys is at the forefront of Smart, Secure Everything with the world's most advanced tools for silicon chip design, verification, IP integration and application security testing. Their technology helps customers innovate from Silicon to Software, so they can deliver Smart, Secure Everything.
(2) Pegasystems (PEGA): This Zacks #1 Rank stock has a $5.8B market cap. The forward P/E is 156, giving it a lousy Zacks Value score of F. Be careful with this one! It may be better to rent than buy.
The market beta of 1.38 shows you (again). As momentum traders drive this stock up, shares outperform the S&P500.
Pegasystems Inc. is a leading provider of Customer Relationship Management software that enables transaction-intensive organizations to manage a broad array of customer interactions.
Their software enables organizations to deliver high-quality, consistent customer service across today's preferred interaction channels, from the traditional call center environment to Internet self-service.
The company's customers represent a wide range of industries, including banking and financial services, insurance, healthcare management and telecommunications.
(3) ACI Worldwide (ACIW): This Zacks #1 Rank stock has a $4.1B market cap. The Zacks Value score is D, but the Zacks Growth score is A.
The market beta is 1.17. The Forward P/E is 31 with a PEG ratio of 2.56. All of this looks much better to me. The stock will outperform alongside its larger Computer Software peers, until it doesn't. Still, be careful.
ACI Worldwide, the Universal Payments (UP) Company, powers electronic payments for more than 5,000 organizations around the world. More than 1,000 of the largest financial institutions and intermediaries, as well as 300 of the leading global retailers rely on ACI to execute $14 trillion each day in payments.
In addition, thousands of organizations utilize their electronic bill presentment and payment services. Through a comprehensive suite of software and SaaS-based solutions, they deliver real-time, any-to-any payments capabilities and enable the industry's most complete omni-channel payments experience.
The Could Be the Fastest Way to Grow Wealth in 2019
Research indicates one sector is poised to deliver a crop of the best-performing stocks you'll find anywhere in the market. Breaking news in this space frequently creates quick double- and triple-digit profit opportunities.
These companies are changing the world – and owning their stocks could transform your portfolio in 2019 and beyond. Recent trades from this sector have generated+98%, +119% and +164% gains in as little as 1 month.
["source=zacks"]