The strong way of Chinese smartphone brand are paying too much attention. Now we wanna give you some first imagination of a new Chinese smartphone – Hosan S7 which was launched yesterday.
Hosan have introduced their new flagship and the phone looks incredible smartphone. Its stylish is going with a glass font and rear panels bonded to an all alloy chassis and be available in black, blue or gold.
The outstanding thing of the phone compared to other recent smartphone seemingly belongs to a new H-Frame nano-injection technology. Therefore, Hosan announced that the alloy body of the Hosan S7 is 30% more rigid than most of traditional ally chassis design. The company also claimed that the bezel of the phone is just 2mm but without affecting the strength of the structure.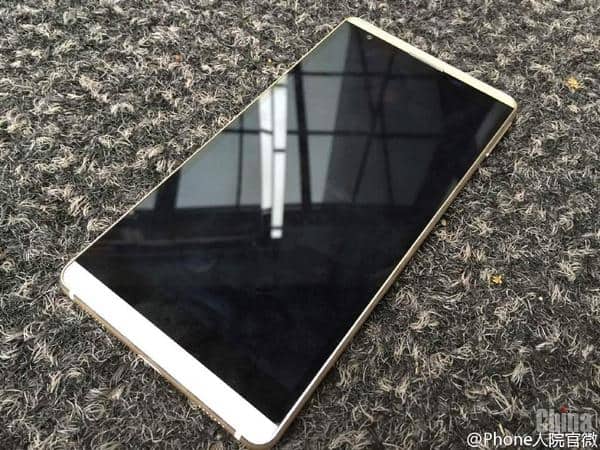 The phone, somehow, reminds us a little bit of the Apple iPhone 6 in design. The phone comes with a 5.5″ 1080p display and also offer a comfort feeling even when using only one hand thanks to the a power button on top and a volume rocker at the right side top.
Camera-specs, the phone reports a couple of 8MP front-facing and 13MP main camera along with a single LED flash. The camera was created by the same manufacturer with Apple.
Under the hood, the Hosan S7 reportedly arrives with an octacore 64bit Mediatek processor in general. The company still don't reveal specific thing of the chip so far. They confirmed that the phone will support 13 frequencies, LTE, 3G and 2G (dual SIM), full 3GB of RAM on board and runs on Android 4.4.4 without issue.
The phone also features a quite good 3,000 mAh of battery capacity and adding to a fast chare function that only takes 30 minutes for 51% battery.
For the most critical thing, the phone will hit the shelves in China this month with a price tag of 1999 Yuan (PHP 14562). To be honest, the price range are a slightly pricey but considering the design and detail, the device could be worthy. The phone was only launched in China, no other idea for global market.
[Source:- Pricepony]