iPhone 7, regardless of all the mixed comments pouring over the internet, is forever and ever one of the most popular smartphones every one wishes to have/is curious about. iPhone 7 is nowhere close to its release date, yet rumors are suggesting these interesting features just don't want to miss.
1. A stunning design
Do you still remember our previous article about 6 of the most gorgeous Apple iPhone 7 concepts introduced to the tech world by aspiring designers? Did you just simply fall in love with at least one of them? Apple is believed to be working their best to give iPhone 7 a stunning design with slim body and premium metal material. Whether they will choose to keep their signature design alive or give this phone a totally new look, we trust Apple to make a right decision of how this beast looks like
2. No headphone jack. Yes headphone jack.
A stunning design is also the reason why we have heard about this concept the past days. It all started when a source claimed that Apple is trying to make their new smartphone as slim as possible by killing the 3.5mm headphone jack. Later, other source suggested that the headphone jack is definitely one thing to stay. And the net keeps going around these arguments. For as far as we updated, it is very likely that Apple iPhone 7 will not have the jack, instead there will be 2 speakers, for the reason as explained in our previous article.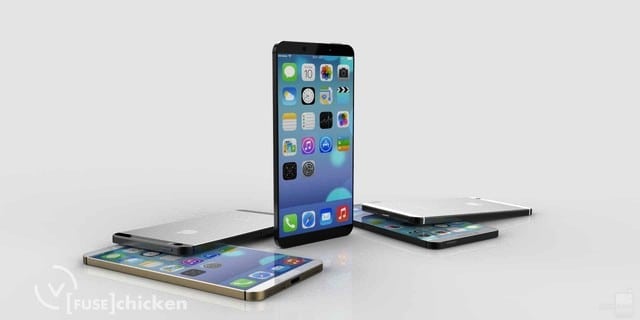 3. Dual camera set up
Earlier Ming-Chi Kuo, an Apple analyst from KGI, has supported the rumor that Apple is packing a dual camera set-up. If this becomes real, iPhone 7 will not be the first one to feature such sensor, yet contribute to make it a more popular trend for smartphones launched in 2016. What do you think about the idea that, a smartphone has not one, but 2 cameras to support one another and produce the best image quality possible?
4. OLED display and 3GB RAM
iPhone has always received mixed feed backs from its users and non-users for having such a small RAM (never passing 2GB). This time, with the brand new iPhone 7, it is being rumored that the smartphone will have an improvement with up to 3GB RAM. Besides, there will be an OLED display in exchange for LCD display used in the current iPhone 6. If this happens to be true, iPhone 7 will be making huge changes for what we know about Apple smartphones.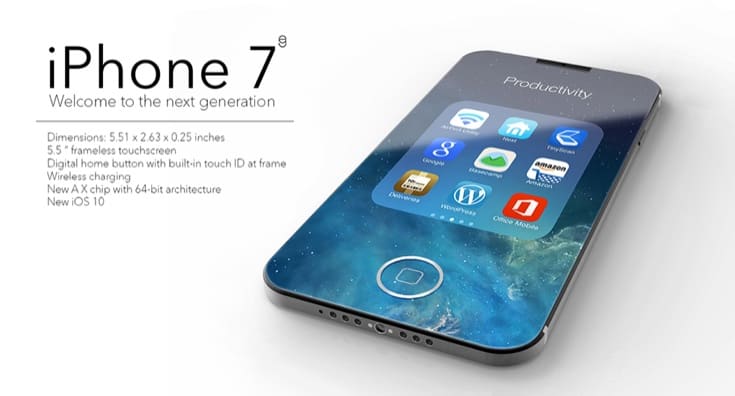 5. There will be a 4-inch iPhone 7c
And yes, Apple does have a plan to bring back that affordable 4 inch variant of their premium phones. If nothing changes, it seems very much like we will have iPhone 7c some time after they launch iPhone 7 flagship. There is not much information unveiled about this variant, yet we spotted a render design
[Source:- Pricepony]