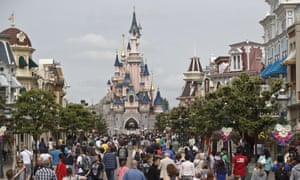 A 28-year-old man has been arrested after he was stopped trying to enter a hotel near Disneyland Paris with two guns in his bag.
Hotel New York's security team stopped the man when his bag went through the X-ray machine at the front door, French radio station France Info reported. Police then took him into custody. A French police official said no one had been injured in the incident.
A police source said the man was carrying two low-calibre weapons including an automatic handgun, a box of cartridges and a Qur'an – details which had not yet been confirmed by police or prosecutors. A police source told Reuters the man arrested was a 28-year-old European, and that a woman who was with the man has also been arrested.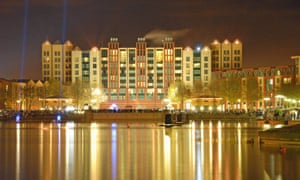 French media reported that as a precaution the man's car had been located in the car park and a security cordon placed around it.
Local police are currently handling the inquiry, which has not been passed to anti-terrorism investigators.
Disneyland Paris remained open after the incident. The park is situated about 18 miles (30km) east of the French capital and is the most visited theme park in Europe, with about 10 million visitors in 2014.
France remains under a state of emergency since Islamist extremist attacks around Paris killed 130 people in November.
The man was said to be trying to enter the hotel near Disneyland outside Paris to make a reservation. French media reported that he did not appear to be known to the security services.
[Source:- The Gurdian]