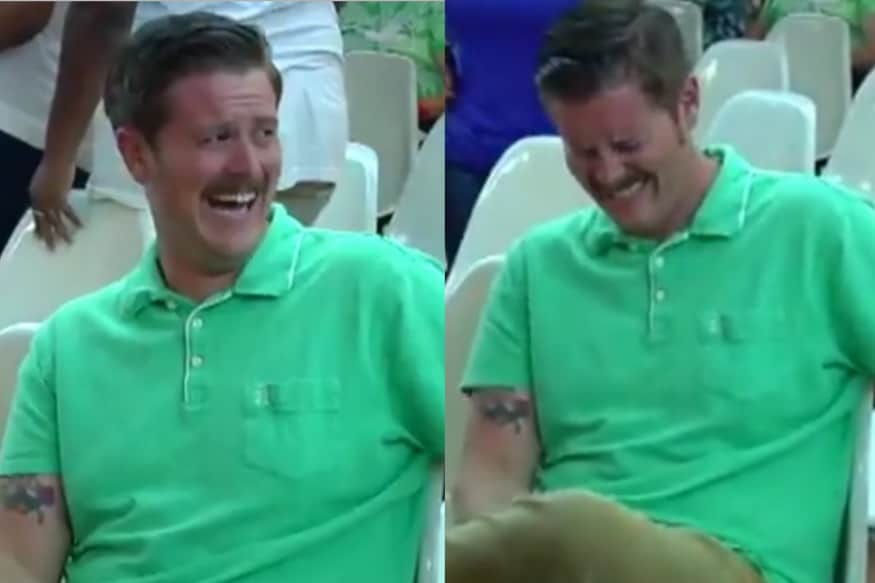 People on the Internet go famous for a lot of things. Sometimes it's for doing something really bizarre, or funny. Sometimes it's just for winking.
Sometimes, it is for doing something really amazing – without doing anything at all. For Alex Kack, it has been laughing at Donald Trump supporters.
At Tuscon City Council meeting that was documented on camera, a group of Donald Trump supporters disrupted the meeting and stood up with chants about the pro-Trump government, donning their 'Make America Great Again' hats and advocating for the departure of 'illegal immigrants.'
Kack was caught by the camera person laughing his head off as a response to this pair. As the camera footage slowly made its way around the Internet, Netizens felt that Kack was truly, their 'spirit animal,' and #GreenShirtGuy became a new trending meme.
Posted on Twitter by Nick VinZant on Twitter, the video caught everyone's attention, and got over 11 million views in less than 24 hours.
As more and more people asked for the identity of the 'Green Shirt Guy,' VinZant actually posted two interviews with him, revealing his identity and why he couldn't stop laughing.
"The majority of this country…. understands that the loudest voices happening right now are kinda ridiculous. And I think the laughter is resonating because that's how people feel right now," says Kack.
["source=news18"]