Alright! No more guess and wait for the flagship duo Samsung Galaxy S7 and S7 edge. They have been official launched and wowed people with their beauty and strong hardware…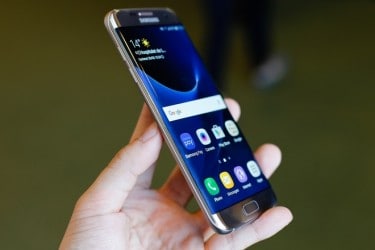 Samsung Galaxy S7 and S7 edge launch: 2K screen, 4GB RAM and more
First, let's take a look at the Galaxy S7. We have to say it did not let us down. Although the design is said to be borrowed much from it predecessor Galaxy S6, S7 still has some awesome improvements such as a "flatter fingerprint scanner and less pronounced camera hump" making it even more premium and beautiful. In terms of Samsung Galaxy S7 specs, there are a 5.1-inch Super AMOLED 2K screen (577 ppi) protected by Corning Gorilla Glass 5, a 3,000mAh battery, TouchWiz UI based on Android 6.0, a Snapdragon 820/Exynos 8890 chip, 32/64GB ROM (+200GB), and 4GB RAM. As for photography, you can use its 12MP rear or 5MP front cam to take pictures.
Next, we have Samsung Galaxy S7 edge variant coming with a large 5.5-inch 2K display, thin body and curved sides. Looking closer, we will recognize that S7 edge's back is a bit different from Galaxy S6 edge. It sports a slight curve now, bringing more comfortable feelings in hands and slipping into pocket more easily. Spec-wise, the edge version is just as powerful as the original S7. Though, there is one significant difference we need to highlight that Samsung S7 edge specs include a bigger cell which is capable of up to 3,600mAh.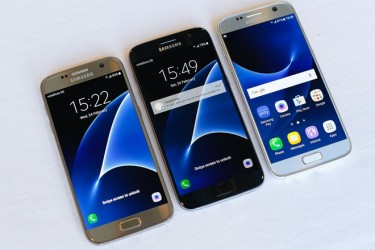 Apart from the above top specifications, both Samsung Galaxy S7 and S7 edge are equipped with a new feature: IP68 rating enabling the phones to be water and dust resistant with submersion in up to 1.5 meters of water in 30 minutes. Well, that sounds super great! Samsung has created excellent beasts this time and satisfied many users when bringing back the microSD card slotand waterproofing capability.
Samsung Galaxy S7 and S7 edge price and availability
According to some news sources, the pre-order for Samsung Galaxy S7 and S7 edge is expected to begin with $780. However, official Samsung Galaxy S7 price and Galaxy S7 edge price have not been confirmed by the manufacturer yet. So, stay tuned! We'll come back with more details.
[Source:- Pricepony]