OnePlus 5 display and design
OnePlus has always put a premium on design, and the One Plus 5 looks to be no different. In a photo tweeted by the company, the handset's rear design deviates somewhat from than the 3T, moving the camera to the upper left corner like on the iPhone, rather than keeping it centered. The antenna lines remain, however, meaning the back is made of aluminum and not glass (hence no wireless charging).
Around the front, it seems OnePlus has resisted the bezel-trimming trend. Leaked renders from Case Fanatic show the OnePlus 5 to look almost exactly like the 3T, with the same 5.5-inch Full HD 1920×1080 resolution display, pill-shaped home button/fingerprint sensor, and a similar overall look, including the 3.5mm headphone jack on the bottom edge of the device and the alert slider on the left side.
As far as the name, OnePlus is jumping from the 3T to the 5 because the number four is considered unlucky in Chinese culture. This is due to the Chinese phonetic pronunciation of the number being similar to the word for death and suffering. Many elevators in China skip the fourth floor, much like U.S. hotels often jump from floor 12 to 14.
OnePlus 5 specs and performance
Qualcomm has confirmed that the OnePlus 5 will be powered by the latest Snapdragon 835 chip, which comes as no surprise. OnePlus has always packed its flagship handset with the latest silicone, and based on what we've seen with the Galaxy S8 and HTC U11, it should be a screamer.
Elsewhere, the phone looks to pack 6GB or 8GB of RAM, 64GB or 128GB of UFS 2.1 storage, Bluetooth 5, and a 3,300mAh battery, which would be a slight downgrade from the 3T's 3,400mAh one.
OnePlus 5 camera
OnePlus has already hyped the camera in the OnePlus 5, but it looks like it will be able to live up to it. While we don't know for sure what kind of sensors it will have, we do know there will be two of them on the back. Additionally, the company has partnered with camera benchmark kings DxOMark to "enhance your photography experience" and capture "some of the clearest photos around." HTC also partnered with DxO for the U11, and the results there were pretty great.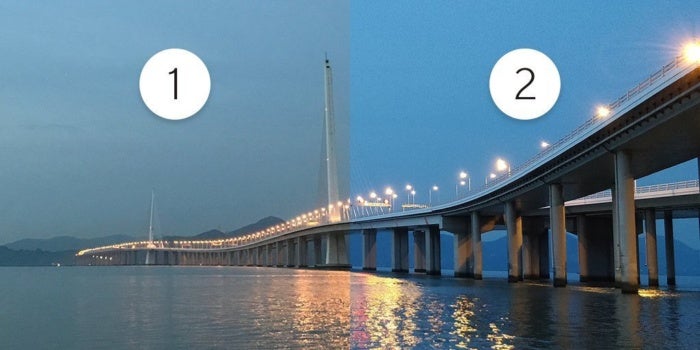 OnePlus has teased an image taken with its new camera. The shot above shows a single photo of a bridge, with the right side taken by the OnePlus 5 and the left taken by another camera (it doesn't say which one). As you can see, the OnePlus 5 is clearly the superior shooter. Additionally, OnePlus tweeted a photo showing a portrait-style blur effect with the tagline "Totally Bokeh."
OnePlus 5 price and release date
OnePlus will be unveiling its new phone at an event on June 20, and if the 3 and 3T are any indication it should go on sale shortly afterward. It's been rumored that the phone will cost between $450 and $500, higher than the 3T's $429 price tag
[Source"pcworld"]