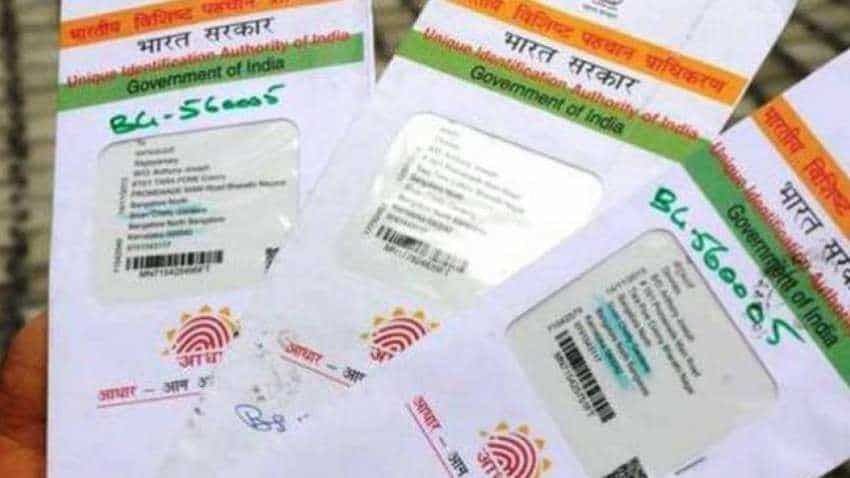 As we head towards the new financial year, there are some of the financial changes you should be aware of. Important rules related to PAN cards, banking, mutual funds, EPF and many other things are set to change from April 1, 2019. To avoid the last minute hassles, you should be aware of the new rules. Here are some of the important changes every individual should know:
1. Linking of Aadhaar-PAN card: The last date for linking the PAN card with Aadhaar is March 31, 2019, and if you fail to do so then your PAN card might become invalid. For using SMS facility to link Aadhaar card with PAN card, you should type UIDPAN<12-digit Aadhaar number><10 digit PAN> and send it to 567678.
2. Electricity bills: There will be a change in electricity bill payments rules from April 1. The centre is going to make smart prepaid meters mandatory across all states starting 1 April, 2019.
Which means you can recharge for the amount of electricity you wish to use in advance.
3. SEBI rules: SEBI will also revise its rules related to Mutual Funds post-April 1, 2019. It is expected that the total expense ratio (TER) would be 2.25. For close-ended schemes, the charges would be 1.25% and for schemes other than equity, the TER would be 1%
4. Real estate sector: New GST rates would be applicable post-April 1. Under the new rates, the GST on low-cost houses would be 1% and houses falling in a higher class category would be charged 5% GST. As of now, the cost of GST on these two category houses are 8% and 12% respectively.
5. Motorcycles rules: After April 1, motorcycles up to 125 CC should have an anti-lock braking system, and for the bikes up to 125 CC, a combi-braking system would be mandatory.
6. Connecting train:  If you are a train passenger and in case if you miss the connecting train then no need to worry. After April 1, if you fail to travel in a connecting train, your ticket's fare will be refunded. You would be easily able to link two PNR numbers.
7. Loan rates linking to external benchmark: As per RBI direction, all banks will have to link loan rates to external benchmark and this change will become mandatory from April 1 onwards. It is expected that the loans are likely to become cheaper after these changes. The State Bank of India (SBI) has already implemented this change.
8. Provident Fund account: Working persons won't have to worry about their PF account if they switch jobs. From April 1, 2019, you will not have to give a separate application to transfer your PF or Provident Fund account when you change your job. With the new automatic system of EPFO,  EPF transfer would be activated and the services will be done directly.
9. DMAT account: If you have not yet converted your physical form DMAT account into digital form, then convert it as soon as possible. As after April 1, 2019, only shares in a digital DMAT account would be considered valid.
["source=zeebiz"]