It's been a while since PUBG MOBILE players were teased to the idea of the zombie mode in the world's most popular mobile game. The zombie mode was announced to celebrate the launch of Resident Evil 2 for both the PC and mobile versions of the game. On PC, players have been enjoying zombie mode for a while. Tencent had pushed out the update to the beta version of PUBG MOBILE earlier. Now, with another teaser, it seems that we could witness the next major update to PUBG MOBILE very soon.
Tencent Games recently took to Twitter to tease the zombie mode in PUBG MOBILE. The post reads out – Only the strong will survive. The post also contains a poster that shows the players standing in front of the Raccon Police department building from the Resident Evil 2 game. Oh, and there are zombies prying on the armed player from all around.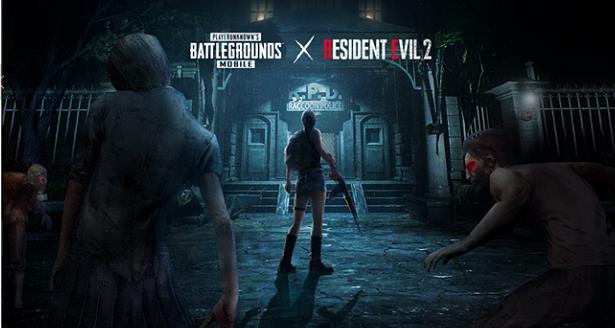 The zombie mode in PUBG MOBILE has been in the beta version for a while. We have tried our hands on the beta version and from the initial impressions, it does provide a pretty different experience compared to the classic matches of the game. Players are subjected to fight it out with 60 other players over the course of match switching between day and night. In between, zombies will keep popping up, ready to attack and kill you. Killing the zombies will throw up new weapons and aids occasionally. In between, various boss zombies inspired from the Resident Evil games will also come in, which require more bullets and attacks to kill.
The zombie mode in PUBG MOBILE is very different to the one seen in the PC and console versions. In the PC and console versions, players are subjected to play both as zombies as well as armed players in the game. In short, players get to play against each other either as armed players or as unarmed zombies coming in hundreds to attack the normal players.
The new zombie mode comes at a time when PUBG MOBILE is receiving a lot of flak in India. PUBG MOBILE is seen as a game that has been affecting children's studies and has been banned inside the Vellore Institute of Technology (VIT). Even Gujarat's education board has rolled out a directive to all schools for making sure that PUBG is banned inside the campus. At a recent event, Prime Minister Narendra Modi also identified the game as a major problem that requires attention from parents to prevent children falling addict to the game.
["source=indiatoday"]