There's a mobile conference going on in Shenzhen and one of the presentations held an interesting slide – one relating to the iPhone 8. The slide features an image of the device, though this could be just a placeholder.
Still, the slide lists the salient specs: 5.8" OLED display with 2.5D glass and 3D Touch. Touch ID is still around, however the chart doesn't point out its exact location. Apple has some ideas where that might go.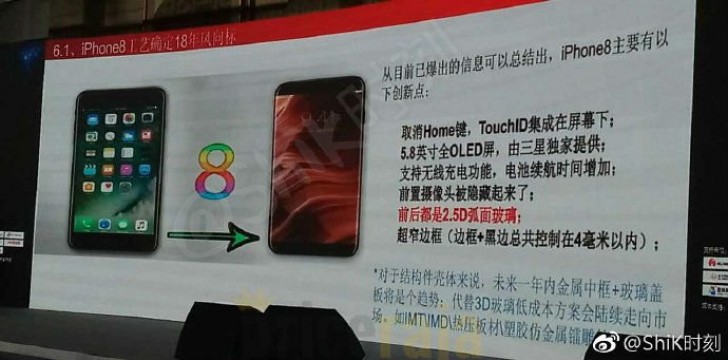 Some designs indicated that the earpiece will be cut out of the screen, similar to the Essential phone, but this isn't reflected in the slide (again, it's most likely just a placeholder image).
[Source"pcworld"]