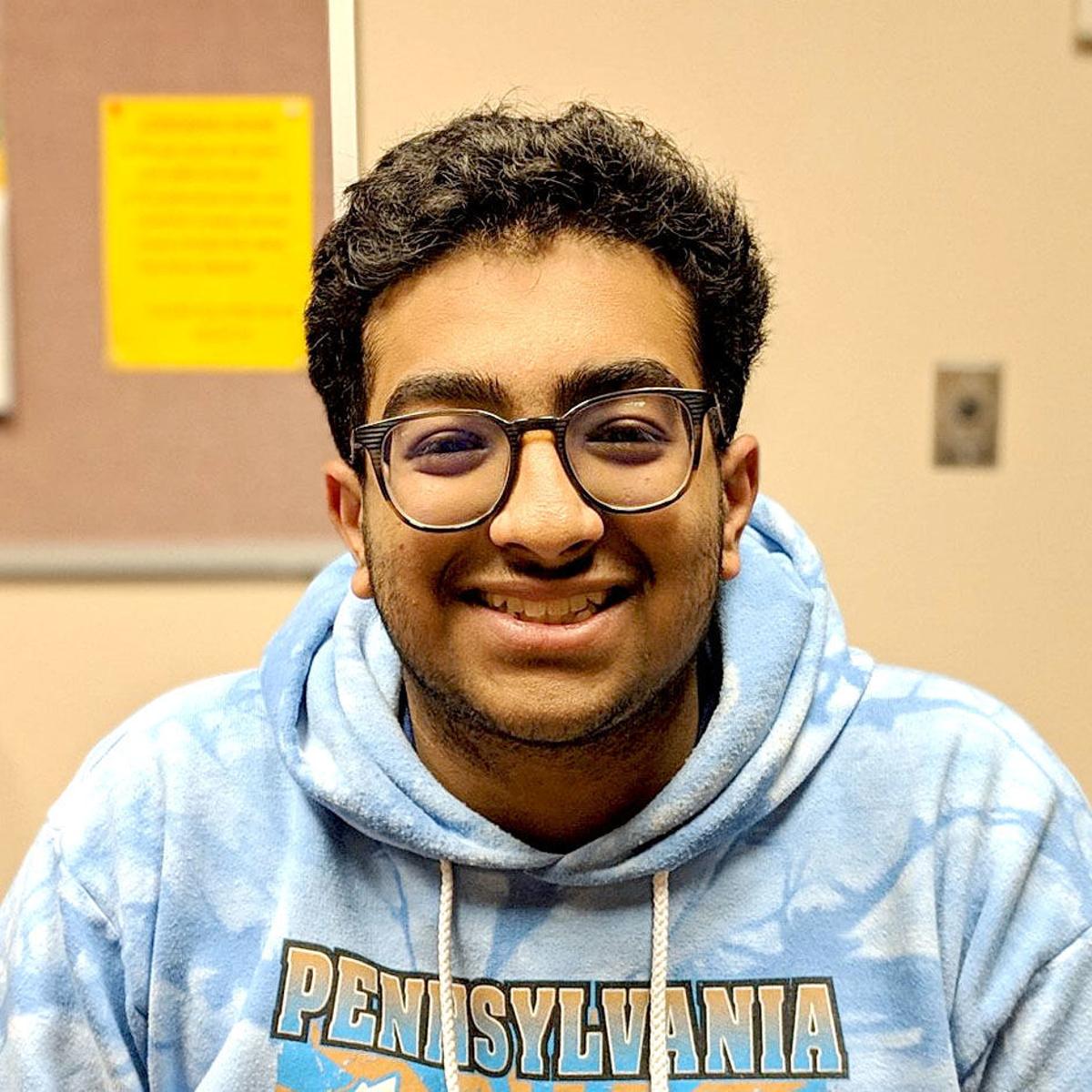 There's a school in a city in India whose students know their way around a computer thanks to Cumberland Valley senior Mehul Gupta.
Gupta, the son of Mamta and Anshul Gupta, taught the classes via video through a charity in his father's hometown. That charity adopted a low-income public school, and worked with them to create a program to teach kids how to bring computers into their homes and even to teach their parents how to use them.
Indian homes do not have internet like homes in the United States with routers and DSL lines, Gupta said. Because of the difficulty in creating infrastructure, everyone there uses their cellphones, which results in "incredibly cheap" data. The class helps expand what people can do with that data.
"Here's how you can use your cellphone to do more than send each other jokes on WhatsApp. Here's a way to become better," Gupta said.
The children had likely never seen a physical keyboard in their lives. Gupta said he had to teach them how to use a mouse The entire class was taught by way of a video call through the program WhatsApp that was projected onto a wall.
Gupta learned from the class as well. In the United States, instruction is more individualized and students are expected to take notes. In India, teachers work on a "call and response" basis, having students repeat concepts out loud.
"It may seem a little silly to us because I know it seemed a little silly to me … but for them it works perfectly," Gupta said.
That process actually helps the teachers. Video calls could only happen once a month because of the rigor of the school, time differences, technological capabilities and the length of time it took to develop plans and get the resources to the classroom, which had one computer. Gupta advised the teachers on how to teach and worked with them to bolster their lessons.
Being able to teach these students things like what a laptop looks like and how to maintain it — things Americans don't think twice about — can bring worlds of impact, Gupta said. A child who learns about technology can find ways to bring that technology into the small street shops and farms run by their families.
"The reason, at least in my opinion, that so many people in India face poverty isn't because they lack the brains or the work ethic or anything like that. It's because they just need the resources and the training to be part of a global system," Gupta said.
The volunteering experience wasn't the only activity that pushed Gupta to be more inventive.
Throughout high school, he has been a member of the speech and debate team, specializing in extemporaneous speaking in which the participants are given 30 minutes to write a seven minute speech. He doesn't know the topic until he gets to the competition, but it is usually about current affairs, global events and politics.
"It's a really interesting thing because it keeps me really involved in what's going on in the world, and helps keep me informed. More than just the competition part, the team itself is really a family so that team has helped shape me into the person I am," Gupta said. "They all helped me not only form my opinions and ideas about the world, but also my opinions and ideas about who I am and what I want to see in the person I become."
Speech and debate has given Gupta a way to think about the world by structuring ways to think and communicating to other people. He also said it helps him to see patterns and find solutions to those patterns.
Those skills will be important in his planned career in engineering. Gupta isn't sure what field of engineering he will pursue, but he does have an interest in electrical engineering and materials science, which seeks to create materials to solve problems.
"The thing that I want to do most out of high school is to be someone who can give a unique perspective to solving whatever the challenges are that lie ahead, whether that's in my home or my community or the world as a whole," Gupta said.
["source=cumberlink"]