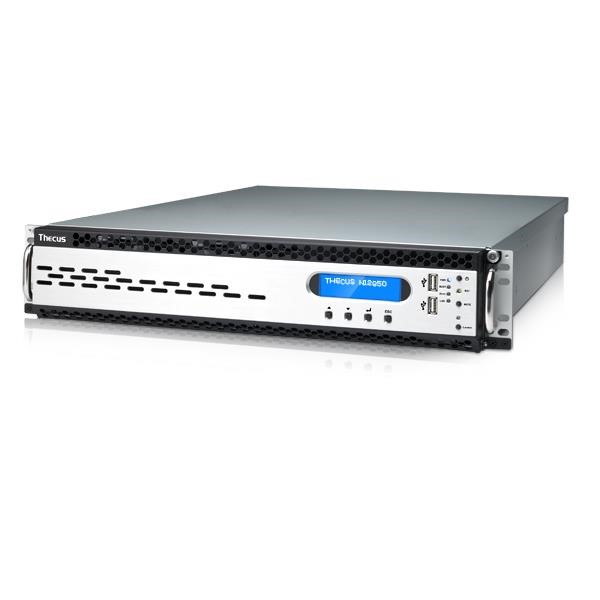 With lightning-fast throughput speeds and high-capacity drives, the new N12850 and N16850 NAS products from Thecus can easily handle an enterprise's daily storage demands.
The 12-bay N12850 and 16-bay N16850 have Intel Haswell Xeon processors and 16GB DDR3 ECC RAM. There's native support for both SAS and SATA drives, with storage capacities up to 640TB and available setups covering RAID 0, 1, 5, 6, 10, 50, 60, and JBOD. The new models are 10GbE-ready and have four USB 2.0 ports, two USB 3.0 ports, and one VGA port.
Thecus will start shipping units in April. You can check out all the details on the units here: N12850 and N16850.
[Source:- Processor]